Share Favorites
View Favorites
Genetic Testing
Genetic testing involves examining your DNA. By taking a sample of your blood, saliva or tissue genetic testing can reveal changes (mutations) in your genes. Genetic testing plays a vital role in determining the risk of developing certain diseases, help with screening decisions and sometimes help identify the best medical treatment.
CDx & Liquid CDx
CDx is a companion diagnostic test for treatment with Lymparza for prostate cancer. Liquid CDx is a companion diagnostic test for treatment with Rubraca for prostate cancer.

Downloads
CancerNext
Ambry Genetics provides genetic testing for hereditary cancers with their test CancerNext. CancerNext includes 36 genes that are linked to an increased lifetime risk for one or more cancers such as breast, colorectal, ovarian, uterine and others.

Downloads
myRisk™
Instead of a test result indicating only whether a patient is positive or negative for a gene mutation, the myRisk test provides a clinical decision support tool. This tool outlines patients' cancer risks and the medical management recommendations endorsed by societal guidelines.

Downloads
BRCA Blue
BRCA Blue was created to help men and their families understand the connection between BRCA genes and prostate cancer. Learn more about how your BRCA status can help when making treatment decisions.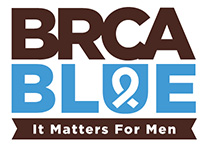 Downloads