Share Favorites
View Favorites
Who to Treat
For prostate cancer has been a huge challenge. These tests help us determine who is at low risk for their disease to ever cause a problem and who will benefit from treatment.
ProMark
ProMark is an advanced prognostic test developed specifically for prostate cancer. If you have a biopsy Gleason score 3+3 or 3+4, ProMark uses automated image recognition technology to predict risk of having an aggressive prostate cancer.

Downloads
AR-V7
Finding the most effective treatment for your patients with metastatic castration-resistant prostate cancer (mCRPC) can be a challenge. The Oncotype DX AR-V7 Nucleus Detect test helps you quickly and confidently determine the next step.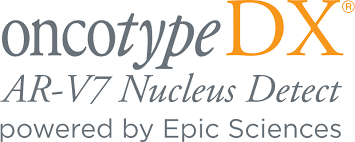 Downloads
Prolaris
Prolaris is a measure of how fast a prostate cancer tumor is growing. Biopsy tissue samples can be used to determine a patient's personal Prolaris Score. Studies have shown that Prolaris provides an accurate assessment of cancer aggressiveness.



Downloads
Oncotype Dx
The Oncotype DX Gemonic Prostate Score harnesses the power of genomics to provide a more precise and accurate assessment of risk based on individual tumor biology.

Downloads